OsciStudio!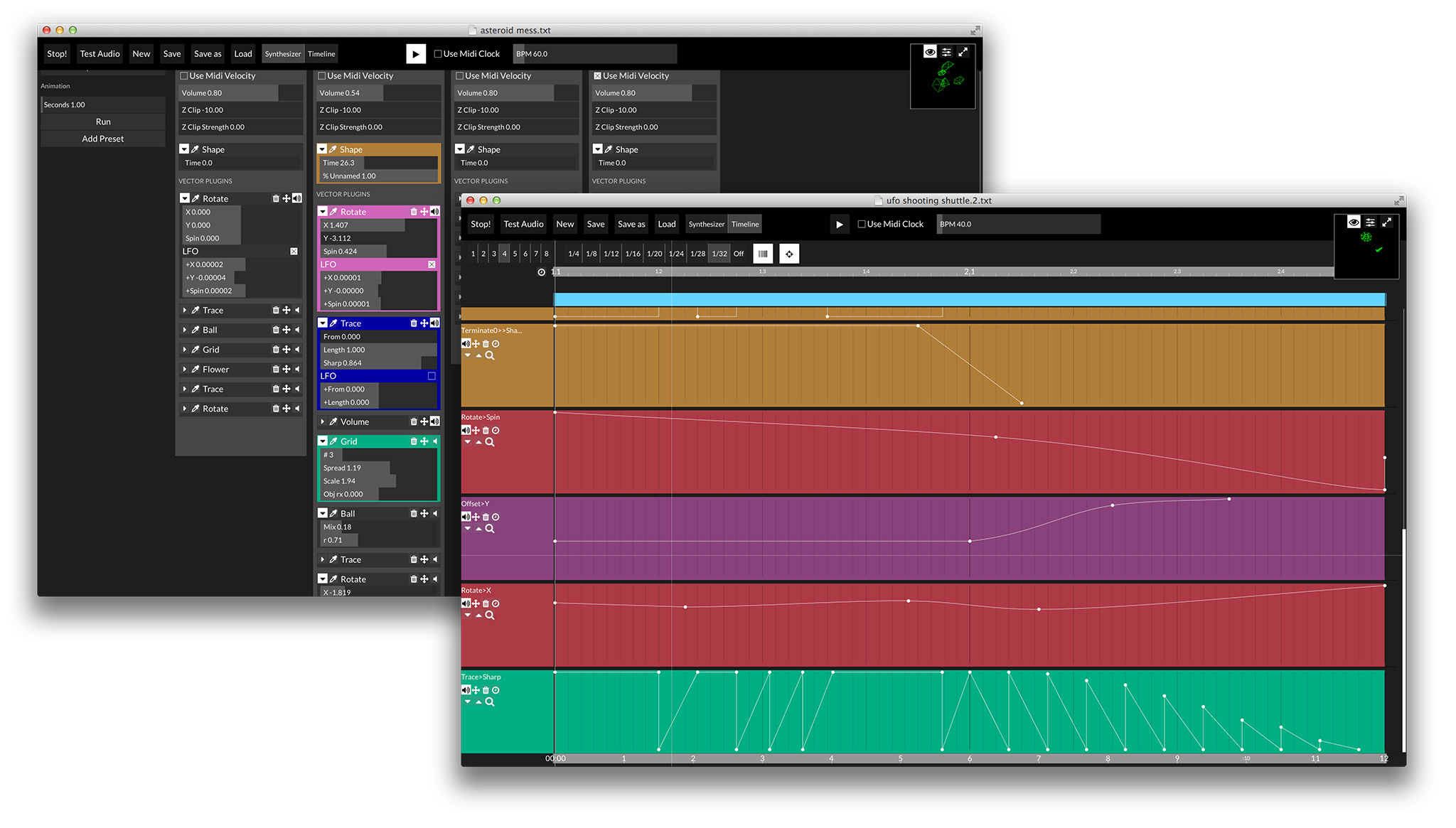 Cons
No undo/redo
No copy/paste
Pros
Features
Convert 3d shapes and animations to sounds (through obj files or blender addons)
Modify sounds through a small plugin system.
Animate parameters through timelines
Works on Mac OS and Windows (only intel/amd processors)
How does it work?
Examples
There's a big playlist of tests from the past months on my youtube channel.
Alpha release
The application is available for 34€ now on oscilloscopemusic.com. If you are a kickstarter backer who chose the oscistudio option, but didn't get a code please send an email to:
oscistudio-now@superduper.org. You get:
Single user license for all alpha/beta releases
Either a free or cheap upgrade to the full version, if it ever comes this far.
Hand archived zip files
Thanks. Thanks!
Jerobeam Fenderson for lots of testing and hugely influencing the application. Also for introducing me to oscilloscope music in general. Blog / Youtube
openFrameworks, for being amazing.
License
Forum/Questions
OsciStudio. Hansi Raber, 2016.